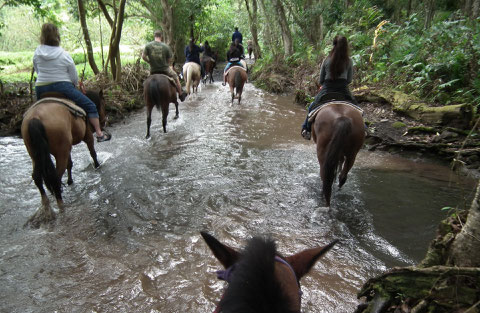 HORSE RIDING – Adventure path
Exciting horseback ride through the wonderful valleys of Umbria dedicated to those who are already familiar with this beautiful animal and have good riding skills. The path, in fact, though flanked by an excellent guide, presents difficulties not suitable for beginners: slopes, streams, steep paths, bottlenecks, etc., which require experience and confidence. Back from the ride, we'll enjoy an excellent lunch of traditional Umbrian cuisine.
Requirements: experienced riders                              Duration: half day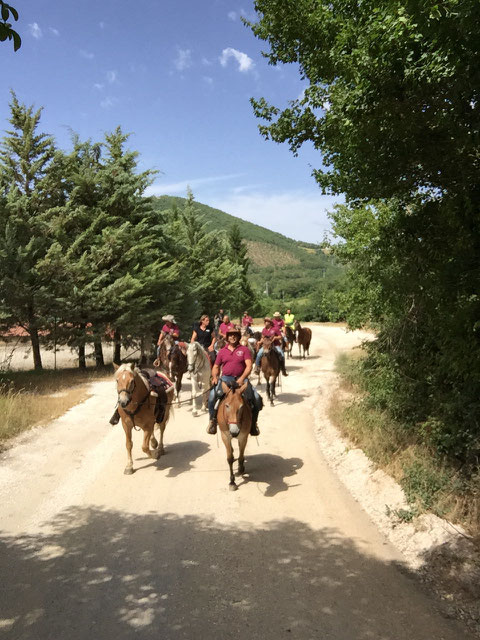 HORSE RIDING – Franciscan path
After a brief introduction to horseback riding and approaching with this noble animal, a relaxing horseback ride will begin along the enchantment of the Franciscan path through landscapes of uncontested beauty, spirituality, and fragments of precious history unique in the world. Back from the ride, we'll enjoy a tasting of traditional Umbrian cuisine.
Requirements: suitable for everyone; minimum age 6 
Duration: 1 hour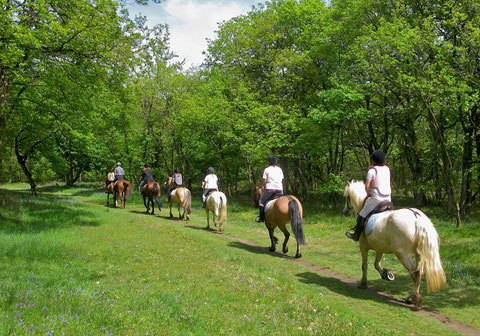 HORSE RIDING – Naturalistic path
"In riding a horse, we borrow freedom" – Helen Thompson.
Riding through woods and countryside, surrounded by greenery, caressed by the wind, in contact with an animal of such rare pride, elegance, strength, patience and intelligence, cannot be a mere sport, but an undeniable experience. Our guide will give you some valuable information on how to relate to this lovely friend and then lead you on a pleasant horse ride, also suitable for those who have never approached this exciting experience before.
Requirements: suitable for everyone; minimum age 6 years
Duration: 1 hour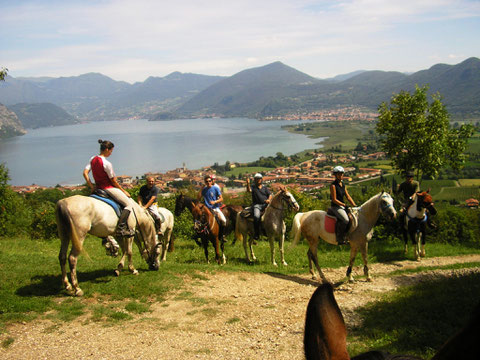 FOR 

INFO

 AND 

RESERVATIONS
PLEASE FILL OUT THE FOLLOWING FORM
or contact us at 

+39 328 39 89 484

 (mobile and whatsapp):